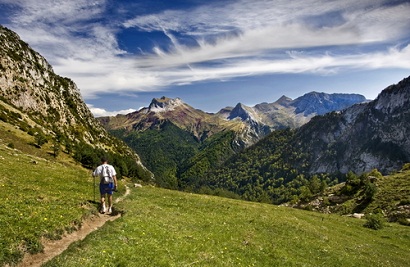 It's mid January, and I'm just now starting to feel under control from the hectic holiday season. It was wonderful, and filled with family, food, and fun. And stress. And anxiety.
I took a blogging and social media break in mid December. Talee came home from college early that month, and Mackenzie, who lives in an apartment in the city,  visited as often as her work schedule would allow. I happily focused all my time and energy on the family.
It was a beautiful Christmas. It left me exhilarated but exhausted.
In the preceding weeks, I'd grown used to rushing around, moving quickly through my errands and long to-do lists. There were gifts to buy and wrap, decorations to display, parties to host and attend, and cards to mail out. Plus the usual business and home responsibilities.
For me, the day after Christmas is often a let down. But also a relief.
Both Mackenzie and Talee had to work on December 26. It felt strange to have a quiet household. But it also gave me time to regroup. My husband and I decided to get some much needed exercise, so we took our dog for a walk in the mountains.
It was really…peaceful. It actually took me awhile to adjust. It was just us and nature. Quiet. Almost too quiet.
When we started, I was wound up and felt anxious. My husband and I didn't say much.  We both wanted to simply walk and unwind. We didn't need words to do that. Conversation would've interrupted our chance to relax.
At first I had to remind myself to take deep breaths and exhale slowly. We climbed the first hill, which is the steepest. When we reached the top and recovered, I finally began to breathe slower. I felt my body relax, my muscles loosen.
The soft wind blew on my face. The sun warmed my back. I noticed the wildflowers and heard the birds sing. The sound of our footsteps on the dirt and rocks comforted me.
I looked around and took in the nature that surrounded me. When I'd been stressed about the holidays, this never changed. The mountains, wild grasses, flowers, and animals were here in their peaceful homes the entire time that I was rushing around like crazy. I know it sounds strange, but I felt almost jealous.
I thought, Take this in. Breathe this in. Be mindful. Be a part of this. Just be quiet and relax. Just be.
A lightbulb went off. Yes! That's what I need to do. It's really very simple.
Just be.
I'm going to remember this for the rest of the year, not only during the holidays. I'm going to be more mindful. I don't want life to rush past me without noticing the beauty of it all.
I will take deep breaths and repeat my new mantra.
Just be.