This week I was so excited to do my favorite type of volunteer work with NAMI — presenting their in-school program, "Ending the Silence." The National Alliance on Mental Illness (NAMI) developed the presentation to raise awareness of mental health and mental illness, and to help end the stigma.
My co-presenter and I gave six one-hour presentations to high school freshmen. We were in a huge classroom with about 90 students in each presentation. That's nearly 500 kids in two days, who learned about the warning signs and symptoms of mental health conditions, and what to do if they notice those signs in themselves or a friend.
I'm passionate about starting the conversation with teens. To let them know it's okay to talk about mental health issues. Just like a physical disease, mental illness is a real medical illness that needs treatment.
As presenters, we speak candidly about our own challenges with mental illness. We talk about anxiety, depression, bipolar disorder, obsessive compulsive disorder, and eating disorders. We let the teens know that suicide can be prevented. We stress the importance of taking immediate action if they see signs of suicide in themselves or a friend. Talk to a trusted adult; call the National Suicide Lifeline at (800)273-8255 or text them at 741741; don't keep warning signs a secret.
We emphasize the fact that millions of people throughout the world are affected by mental illness and that:
There's nothing to be ashamed of.
Having a mental illness does not mean a person is weak.
Developing a mental illness is not anyone's fault.
There is medical help available.
There is hope to get better and to have a productive, happy life.
You are not alone.
During the presentations this week, I looked at the students' faces and could see how engaged they were. This is a serious subject that normally isn't talked about so openly. It's something they might be concerned or curious about, but aren't comfortable with.
I wondered how many students in that room struggled with a mental health issue. Or maybe it's their brother, sister, or parent who does. Mental illness affects the entire family. I never know who I'm going to reach, or who the message is going to resonate with.
Sometimes the kids totally surprise me. Actually, they blow me away with what they say.
One girl came up to my co-presenter and me, looked us straight in the eyes and said, "You two are SO brave. You're so brave to stand up there and tell your stories and talk about this to all of us. Thank you." Then she asked if she could give us a hug. Of course.
Following another presentation, a 15-year-old boy wanted to talk. He seemed nervous, almost jittery. He told us he has so much mental illness in his family and doesn't know how to handle it. We listened to him, offered our input, and gave him resources to look into. By the end of our conversation, he seemed more at ease and grateful to be able to talk about his problems, and not worry about being judged. He smiled, shook our hands, and thanked us for the talk.
What another student said melted my heart. I'm not sure why, but I noticed her while I was speaking. She was in the back of the room and looked timid and was pretty, with short light blond hair. It was busy after the presentation, quite a few kids came up to ask us questions, including the timid-looking girl. I looked at her and said hi.
She nervously smiled and said in a sweet, quiet voice, "I just want to let you know that you two are like angels." Wow. This is a ninth grader telling us we're angels. 
That was powerful. In just a few words, she said so much.
We thanked her for the wonderful compliment. She went on to say that she has a really hard time around people (social anxiety) and depression. She thanked us for talking about mental illness. It was almost as if she couldn't believe we were there, speaking about something that greatly affects her life.
We opened the conversation. Maybe now she'll be able to talk to her close friends about her struggles.
These teens want to know they're not alone. They want to know their problems are real and that they matter. They want to be heard, understood, and not judged. Even though they might keep their feelings a secret because of stigma, they want to be honest and talk about it. They're tired of pretending.
That's why I love talking to teens about mental health and mental illness. I want them to know it's okay. That they're okay.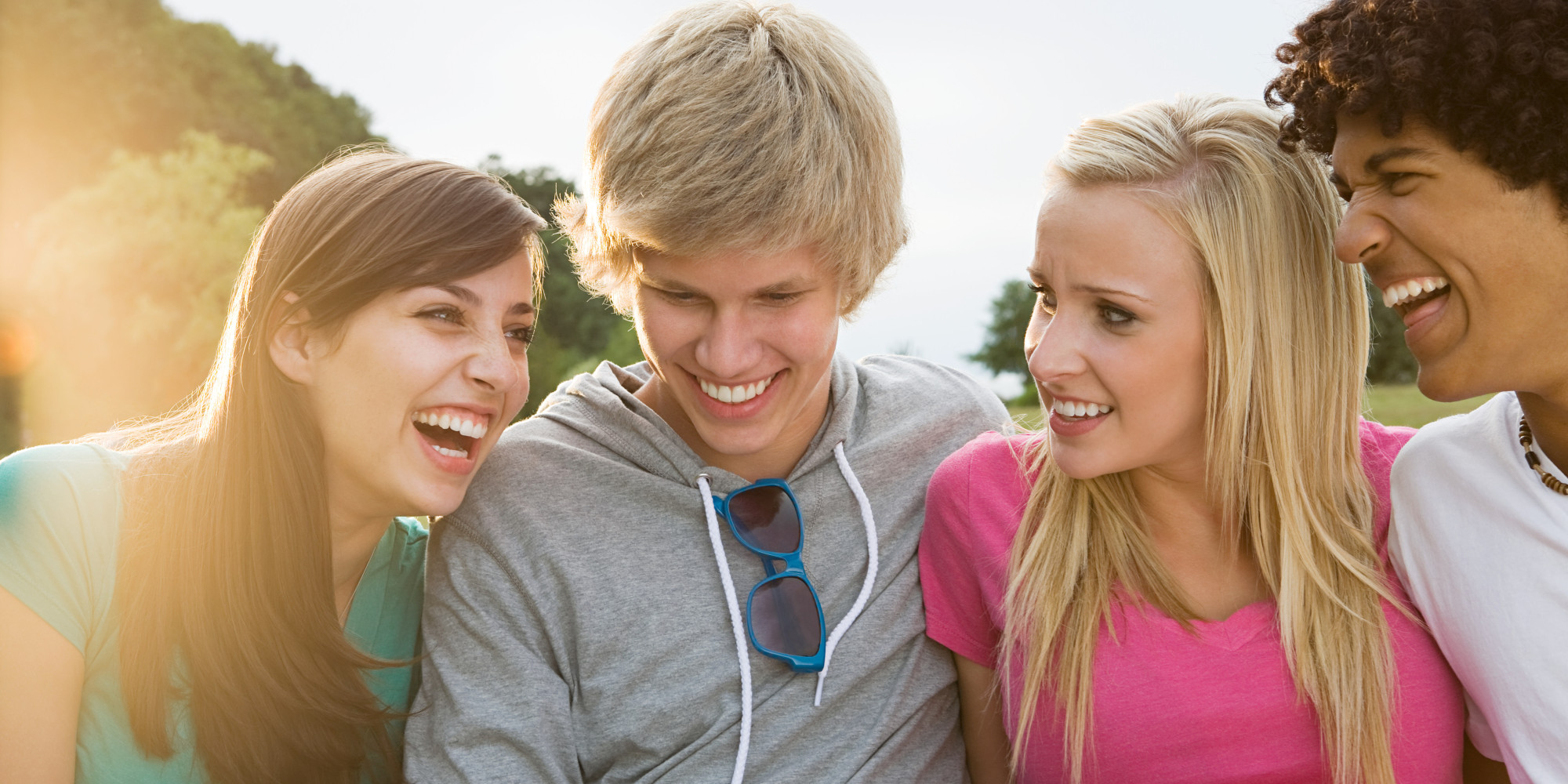 First image courtesy of here
Second image courtesy of here
Third image courtesy of here
Fourth image courtesy of here
Fifth image courtesy of here