I feel a bit rusty as I write this. I've been away from blogging, writing, and the regular routine for three weeks. Just a few days ago, my family and I returned home from our grand European adventure (it was incredible, more on that later).
Yesterday, while jet-lagged and bleary-eyed, I scrolled through my Instagram feed and saw a post from Miriam at Out an' About. She mentioned World Mental Health Day.
Wait, what's the date? Of course, tomorrow is October 10! How could I forget?

Miriam is in Australia and I'm in the western U.S., so my afternoon is her next day. I'm messed up with days, nights, and dates, from traveling. So thank you, Miriam, for the reminder!
I couldn't let this day slip by without saying something about it. AND… this year's theme focuses on young people and mental health.
I'm passionate about spreading mental health awareness, and in particular, to our youth. As a speaker for NAMI's in-school program, "Ending the Silence," I visit high schools and talk to students about mental health issues and what to do if they notice the symptoms in themselves or a friend.
Half of all mental health conditions start by age 14, but most cases are undetected and untreated (from the World Health Organization).
I can definitely relate to that fact.
I was about 10 when my panic attacks began. I didn't have any idea what was wrong with me and never wanted to tell anyone. I didn't want my friends or family to think I was weird, so I dealt with it as best I could, on my own. I kept my scary and strange symptoms a secret for 20 years before I got help.
I don't want this to happen to other kids. That's one reason I love presenting "Ending the Silence" to teens. Awareness and education are crucial.
Suicide is the second-leading cause of death among 15-29 year olds. Adolescents need to know that it's okay not to be okay. There is help available and there is hope.
This quote from NAMI is a great reminder to parents:
"Odds are, your children won't go to a counselor when they feel something isn't quite right. They'll come to you. So please, stay open and believe them. Believing may save their lives."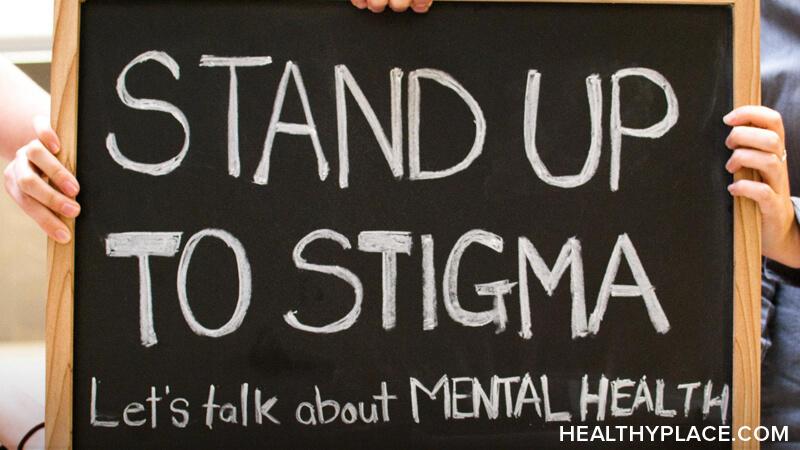 While the stigma surrounding mental illness is beginning to lessen, it remains strong.
This morning I read an essay co-written by Lady Gaga and the Director-General at the World Health Organization. Here's what they said about the reality of stigma:
"Yet despite the universality of the issue, we struggle to talk about it openly or to offer adequate care or resources. Within families and communities, we often remain silenced by a shame that tells us that those with mental illness are somehow less worthy or at fault for their own suffering."
I'm grateful that there is a World Mental Health Day, recognized each year on October 10. Mental illness is a global issue. It does not discriminate. It doesn't matter how old you are, where you live, what nationality you are, if you're rich or poor… we all can be affected by mental illness.
World Mental Health Day encourages people to speak out about mental health and mental illness. But the conversation can't stop after today.
End the silence. End stigma. Let's talk about it.
#WorldMentalHealthDay
First image courtesy of here
Second image courtesy of here
Third image courtesy of here
Fourth image courtesy of here