(Trigger warning: this post discusses suicide. If you need help, call the National Suicide Prevention Lifeline at (800)273-8255 or text HOME to the Crisis Text Line in the U.S. at 741741)
I can't get something out of my mind. Yesterday I was watching TODAY, and a story immediately caught my attention.
A group of middle grade students helped save a woman who was attempting suicide.
I couldn't wait to hear how they helped. As a mental health advocate, I'm passionate about spreading awareness, especially to adolescents. I'm a speaker for NAMI's in-school program, Ending the Silence. I want kids to know there is no shame in struggling with mental health issues and there is help available. If the younger generation is aware of mental illness and talks about it more, the stigma will lessen.
Back to the middle school students… This past Saturday, the boy's volleyball team at Kepler Neighborhood School in Fresno, CA, met for practice. Their coach had them go for a warm-up run, to a place they've never run before — a nearby bridge.
That's where it happened.
A 47-year-old woman was dangling more than 100 feet in the air by her arms.
The boys said it took a moment for them to realize what was happening. They ran to tell their coach, Murray Elliott. He called 911. He told the boys to go back and tell her that her life matters.
Elliott said that for ten minutes, the boys did not stop yelling and screaming, telling her that her life matters.
The woman eventually pulled herself back up onto the bridge, where she was met by police.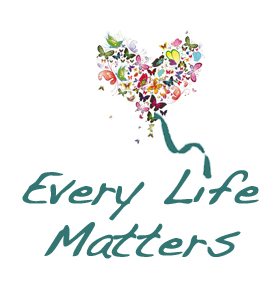 The boys are being called "true heroes." Fresno Police Chief Jerry Dyer said it perfectly:
"Their words of encouragement caused this woman to realize her life had value. Thank God they were in the right place at the right time."
Because of their quick action, that woman did not lose her life.
This story is a reminder of why I speak to high school students about mental illness. During the presentation, I tell the teens that if they notice signs of suicide in themselves or a friend, don't wait. Take immediate action:
Tell a trusted adult.
Don't leave the person alone.
Ask the question. Ask if he or she is thinking of suicide.
Call 911 or go to an emergency room.
Call the National Suicide Lifeline at (800)273-8255 or text the Crisis Text Line at 741741.
Don't keep warning signs a secret.
When the middle school volleyball team went out for their run that Saturday, those boys had no idea how they were about to impact someone's life.
Even though I don't know them, I'm so proud of them.
A true inspiration.
First image courtesy of here
Second image courtesy of here
Third image courtesy of here